Wood Plastics Composite
On some products, as an alternative to wood, Metalco proposes also WPC ("Wood Plastics Composite"). It is a material made from vegetable elements, such as fibres or granulated wood, and thermoplastics. Metalco reserves the right to choose the type of WPC best suited to the needs of the project and/ or product and/or manufacturing process.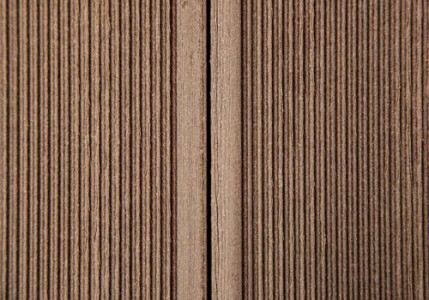 Maintenance
For greater durability of all parts in WPC, regular cleaning with water and suitable detergents is necessary.
In case of any doubt about the proper maintenance procedure, please contact the Metalco Quality Department for advice.
General requirements applicable to all Metalco's products in any material
Upon receipt of the goods, where it is not possible to place and/or install them within a few days, they must always be removed from plastic (nylon) packaging to allow ventilation and prevent the formation of condensation that can irreparably damage the product. Particularly, the packaging should always be removed immediately if it is not possible to keep the goods in a covered place protected from sunlight.